ABOUT US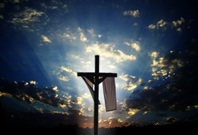 DGive and it shall be given unto you in abundance



 Donations and/or contributions will be greatly appreciated
for the advancement of the Gospel and relief of poverty.

---
What Kind of Church
The Church was established over two decades ago. It started as a prayer group led by Rev. Kwaku Owusuh. The Church continues to grow. The Church is Trinitarian (God, son, and the Holy Spirit), Charismatic in doctrine and highly spirit-filled
The church is also a registered charity.
---
Mission Minded
Our mission is to fulfil Christ's Great Commission of Matthew 28:19-20. We exist to develop Disciples of Christ as full (Ephesians 4:13), as far (Matt 28:19), as fast (John 9:4) as possible. We are a Church that cares about and does something for others outside the walls of a building. We do not want to recycle other churches members but actually bring many people from darkness to light. We as a church exist for those that do not belong to it. We are a people for the sake of the world. We do not so much have a mission as mission has us.
---
Christ Centred
Our message is Jesus and Him crucified "..of first importance that Christ died for our sins according to the scriptures ,that He was buried, that He was raised on the third day according to the scriptures." (1 Corinthians 15:3-4).
---
Cross Cultural
"a great multitude that no one could count, from every nation, tribe , people and language" ( Revelation 7:9)
---
Bible Based
Our practices are grounded in scriptures. We accept the Bible as God's infallible Word and it is the final authority for all: Beliefs and behaviour, Doctrines and Duty, Creed and Conduct. ( II Timothy 3:16).
---
Spirit Saturated
The New Testament church which we accept as our model, was a Body of Believers saturated with the Holy Spirit (Through Acts 1:8, 2:4). The Church is empowered by the Holy Spirit to fulfil the Great Commission. You are cordially invited to visit us in person.



"They that wait upon the Lord shall renew their strength. They shall mount up wings as Eagles..."
- Isaiah 40:31