Request For Prayer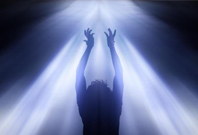 There is a team of prayer warriors who operate
 twenty-four hours a day. If you have any problems,
 which require the Lord's divine intervention or direction,
 you can call any of these numbers. 

Outside
United Kingdom
0044 208 931 5413
0044 07956 973 649
Pastor K. Owusuh
Rev. Nana Owusuh

Within
United Kingdom

0208 931 5413
07956 973 649

Pastor K. Owusuh
Rev. Nana Owusuh

E-Mail:

N_owusuh@hotmail.com

Mission House
Address:

1 Kiln Place
Grafton Road
Gospel Oak

Telephone lines should be that of rev nana mobile only.
---
Do you need a touch from God?
Could you use a supernatural intervention from heaven in some area of your life? The same miracles we see on the mission field are available for you on the main streets of the UK. Right where you live. God is no respecter of persons. It doesn't matter who you are, where you are from, the colour of your skin or the clothes you wear. It makes no difference to Him. If you have a need, we have a God who hears and answers our prayers.
---
Each request is prayed for by our Pastors in the United Kingdom and then sent to local service where I, the local pastors, and all the attendees stretch out their hands toward your needs, and agree in prayer that God will do a miracle in your life!
---
         "Let me know how I can pray for you, today!"